Troop One celebrates two new Eagle Scouts. The Master of Ceremonies at this May 16th Eagle Court of Honor was another one of our Eagle Scouts.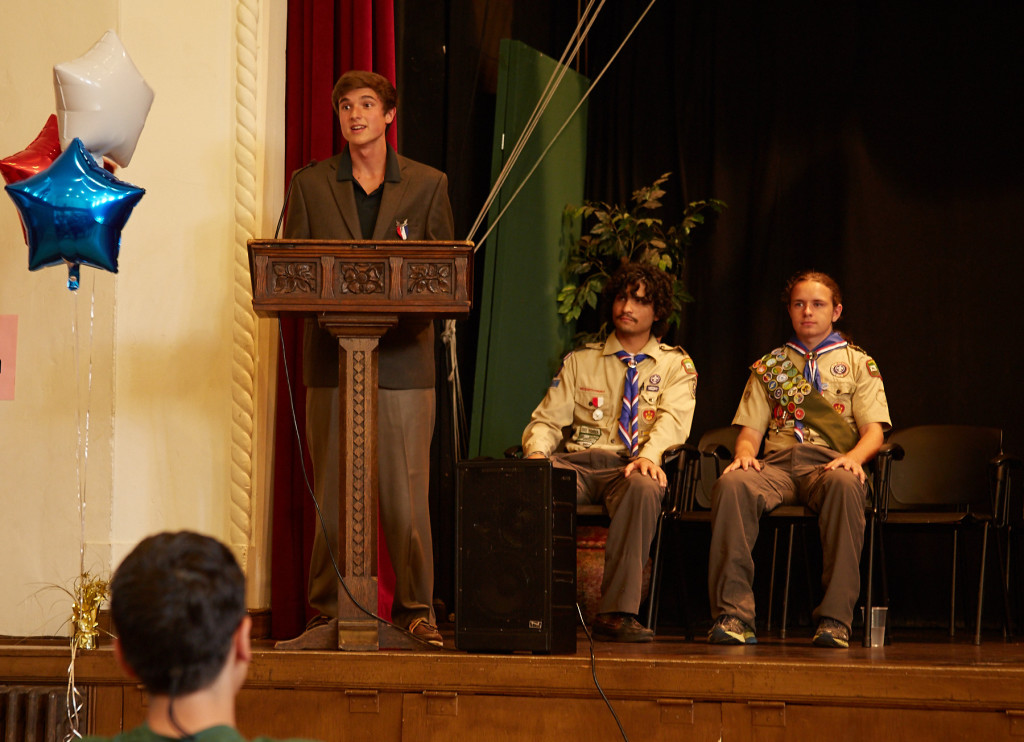 Two Brothers Detail the Trail to Eagle for their older brothers at the ceremony.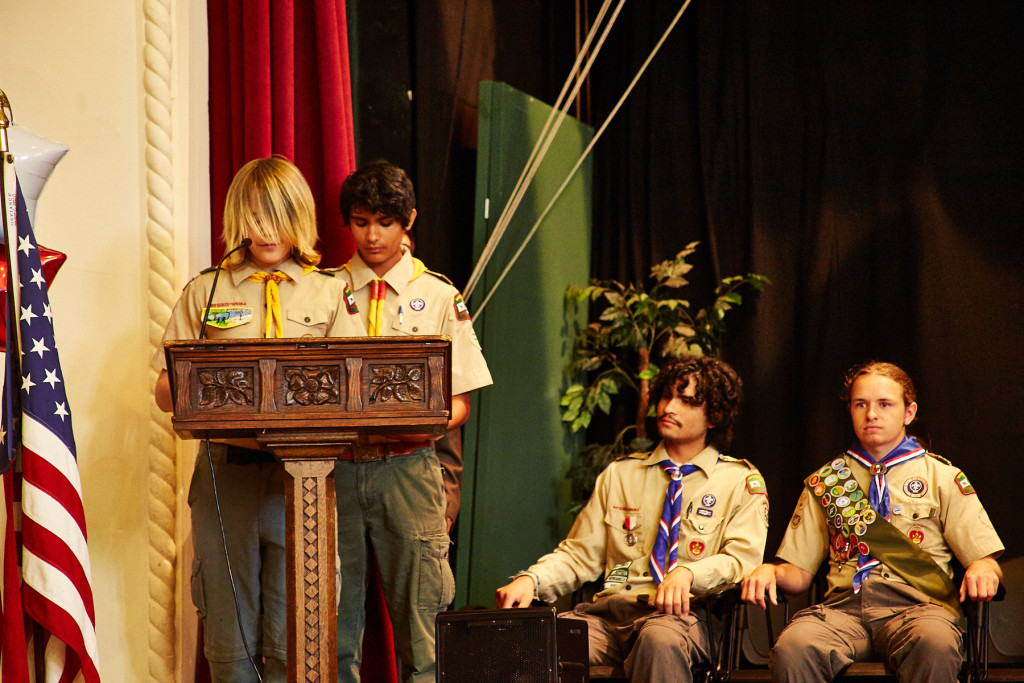 Chas Murphy is always delighted when he gets to pin on his own Eagle Medal, at events like this, an Eagle Court of Honor. He tells stories about the journey of these two Eagle Scouts. They seem to be basking in the moment as well.
Congratulations to the two Eagles, their parents, their leaders and all the volunteers that make Troop 1 do such a fine job of helping young men find their way to self fulfillment through community service, hard work, and brotherhood.