Join Troop One alumni, alumni parents, and current supporters
to celebrate Troop One's Centennial on June 11th, 2016!
Here are 60 of our 90 Scouts all composed into one photograph. Troop One as of November 2015. Click on the image to see full size. We hope to add more of our Scouts to this page.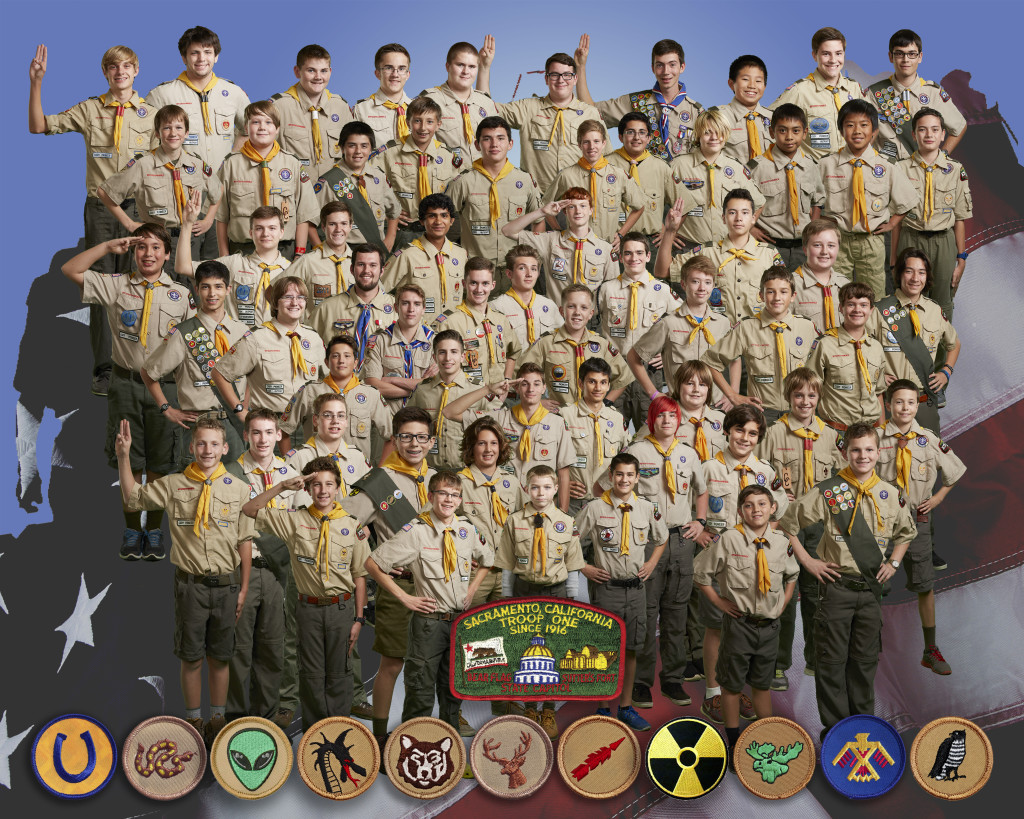 The whole Troop gathered by Patrol, Troop One recognizes "the Patrol is the method" of Scouting!
New Member Family Handbook pdf
Parent Resource survey. Please print this one-page pdf, fill in and bring to the parent meeting.
Troopmaster Web link
Troop 1 Merit Badge Eagle Schedule
Medical :: Outing planning :: FORMS
Photos from Troop One Events: Photos
Poems by John Allen Cann PoemsJohnAllenCann
Guide to Safe Scouting link: Guide to Safe Scouting